JMH Lawn Care & Landscaping recognizes that no two properties are the same.  While one method may work for one property, it may not be the answer for another. By utilizing our individualized services, we provide care tailored to meet your needs. It is our mission to deliver complete satisfaction with every interaction. Our team of experienced landscapers looks forward to bringing out the beauty in your landscape by providing wide-ranging maintenance solutions.
ONE-STOP-SHOPPING LANDSCAPE SERVICE PROVIDER
We provide many services throughout the landscaping season (Spring through Fall):
Spring, Summer, Fall Cleanup
Dethatching
Aeration & Overseeding
Fertilization and Lime Applications
Lawn Mowing (Weekly, Bi-Weekly, Monthly & One-Time Mowings)
Mulching
Edging & Weeding
Hedge & Shrub Trimming
Brush Cutting & Wood Chipping
Flower, Vegetable or Rock Garden Creation
Curbside Leaf Removal
Regular lawn maintenance is crucial in preserving the curb appeal and uniform look of your property. Plants, trees, grass, and shrubs are constantly growing and require regular attention. A lush, healthy, weed-free lawn can only be accomplished with routine maintenance. A busy property owner usually does not have the tools, equipment or time needed to create and maintain a stunning landscape. JMH Lawn Care & Landscaping will work with your schedule, needs and budget to establish a regular lawn maintenance program to keep your property in top shape.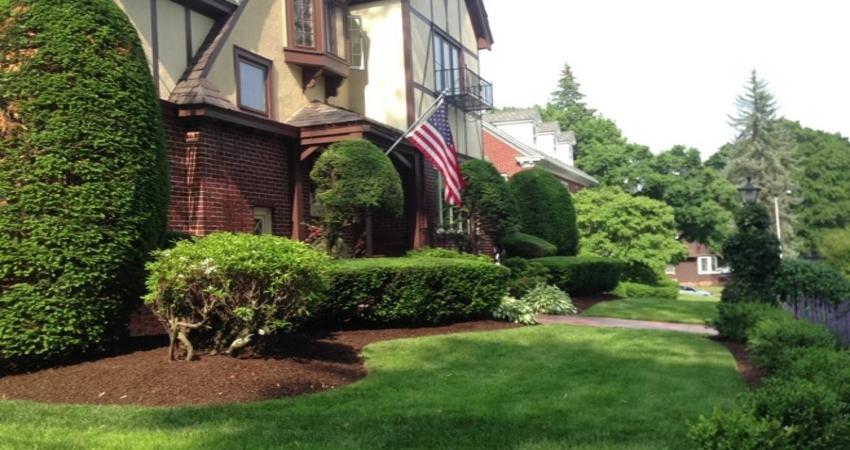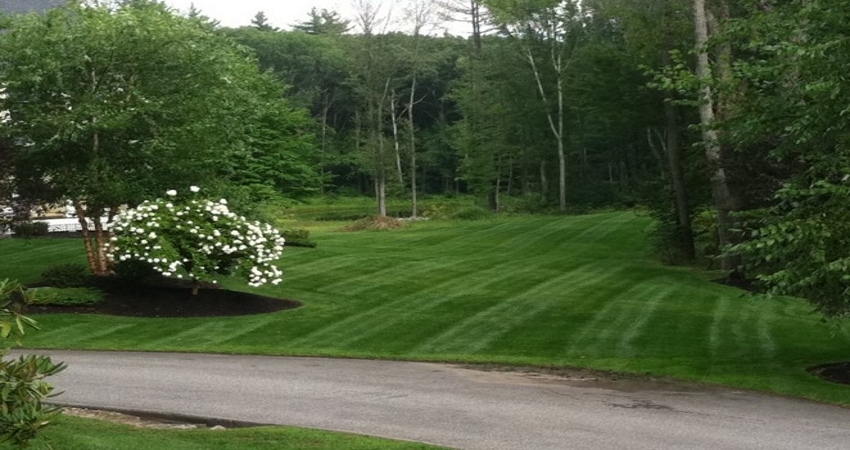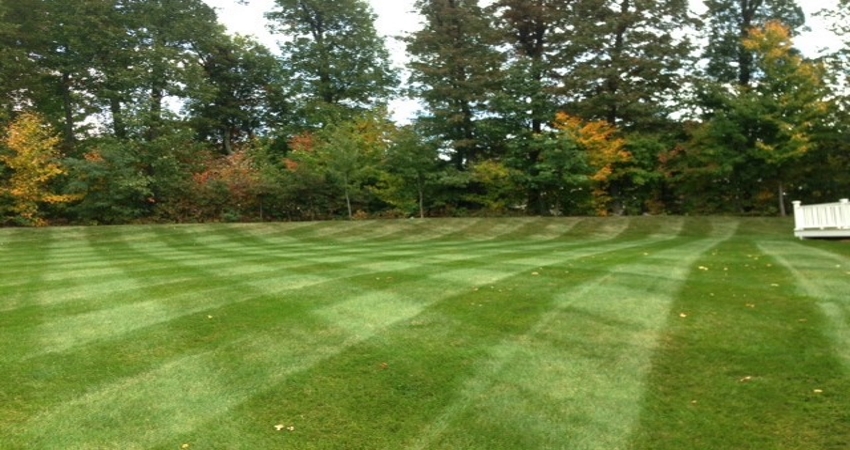 LANDSCAPING SERVICES
Spring, Summer, Fall Cleanup
We offer seasonal clean ups no matter what time of the year. From start to finish your property will always be maintained and kept clean. These services include a thorough cleaning of the entire property, not just your yard.
Dethatching
We offer dethatching, which is generally done in the spring.  Dethatching removes the layer of dead grass which sit between the soil and your lawn.  If too much thatch builds up, it creates the opportunity for insects and other lawn diseases to hide. Dethatching keeps your lawn healthy and disease free.
Aeration & Overseeding
Aeration & Overseeding can be performed in the spring and fall. Aeration helps get air, nutrients and water down to the root system of your lawn. After aeration is complete, overseed is applied to help thicken your lawn and choke out any weeds.
Fertilization and Lime Applications
We can improve the appearance of your lawn throughout the year by following our five step fertilizer program. This will provide your lawn with all the nutrients required to stay healthy as well as provide your property with a clean and green appearance.  We consider this basic program an essential service for every lawn. 
Weekly, Bi-Weekly and Monthly Lawn Maintenance
We offer weekly, bi-weekly and monthly lawn maintenance. Lawn maintenance includes mowing the lawn, trimming the edges, and blowing all the lawn debris from the driveway, sidewalks and walkways. In addition, trash and other debris can be cleaned up around the property to keep the area looking sharp. All bed edges will also be maintained and kept as sharp as possible. Depending on your preference, all lawn clippings will be bagged and removed from the property or placed at a designated disposal site.
Mulch (Delivery & Application)
Your garden areas need to be weeded and edged yearly. We can clean your garden areas and re-mulch them with high quality mulch of your choosing. Mulch will be hand applied to ensure evenness and attention to detail. Mulch samples are available to assist you in deciding what color and texture best compliments your property. If you prefer to apply the mulch on your own but do not have a means of transporting the material, feel free to give us a call. We offer mulch delivery at competitive rates.
Edging & Weeding
We can re-edge existing beds to get them looking sharp again. We can also clean gardens of any weeds to freshen up your garden's appearance. This service is generally done before fresh mulch is applied and redone a few months later to keep your garden looking fresh and clean.
Hedge & Shrub Trimming
Hedge & Shrub Trimming is done as needed to keep your landscape from becoming overgrown. Trimming helps maintain proper growth and shape. From long boxwoods to corkscrews, we can trim each shrub to give it a unique appearance. Feel free to contact us for information on when and how to trim your shrubs.
Brush Cutting & Wood Chipping
Do you have any downed limbs or damaged trees around your property? We offer wood chipping for trees up to 6 inches in diameter. We can remove the wood chips or direct them into an area of your choosing.
Flower, Vegetable or Rock Garden Creation
We can create a flower, vegetable or rock garden to make your yard stand out and accent a well-manicured lawn. We can also install seasonal flowers and perennials, as well as, other types of plants or small trees that will enhance the look of your property.
Curbside Leaf Removal
This service is done in the fall for customers who prefer to rake their own yard. We can come by and remove the leaves from your property or curbside, so you do not have to worry about hauling the leaves to a disposal location. No matter how big or small your pile, we can remove the leaves from your property in a fraction of the time.